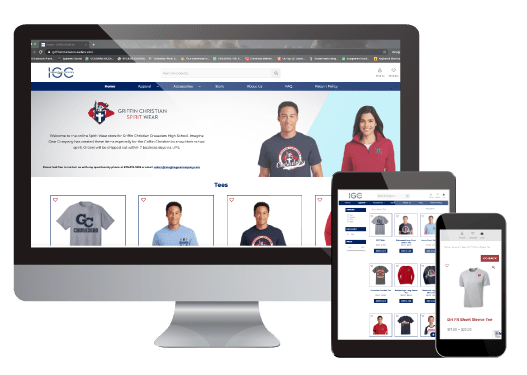 Learn About IGC's Services
Website Development
Our team of experts will work with you to design and produce a custom eCommerce website where your products are visible to potential customers.  This website will have a dedicated URL that makes both remembering and accessing your site very simple.  The website will be mobile friendly, which means potential customers can order your products on their computer, iPhone, Android, Tablet or any other platform that can access the internet.  Contact us today so you can start selling tomorrow.
Graphic Design
Our expert graphic designers will ensure the products you offer for sale not only have the correct logo, but also that the placement of the logo and/or wording is accurate.  With 1000's of products and designs to choose from, our graphic designers will make sure your website images are of the highest quality and represent your organization professionally.
Marketing
You can work with our digital marketing team to market your new website and products.  Our team works with global companies to manage their online presence and to ensure their marketing efforts match their expectations.  We have been successful in not only starting and ramping up company's online presence, but we have been extremely successful at driving new customers and traffic to our customer's sites.  We can work with you to do the same.  We can also work with you on print marketing for flyers, postcards or any other way that you would like to market your website.
Product Design
You will work with a dedicated project manager who will walk you through the entire process, beginning with the website URL to the products you want to sell and ultimately to marketing the site. Your project manager will do the following to ensure a smooth implementation and rollout:
Help you choose a URL
Work with you to define logo requirements and acquisition
Assist you with logo creation if needed
Help you choose the right products to offer and logo placement on those products
Setup of financial and shipping details
Website testing and rollout
Initial product order to enable onsite sales
Seamless integration to the IGC support team and warehouse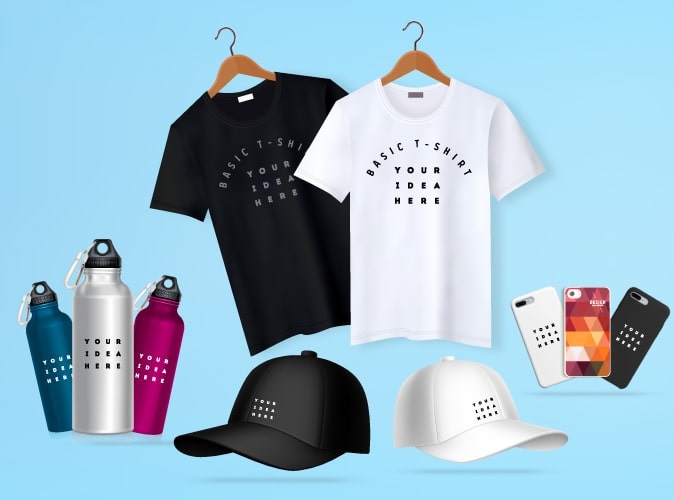 IGC will work with you to determine which products you want to customize with your logo and make available for purchase.  We have 1000's of products for you to choose from and they are from the leading companies in the industry such as Nike, Adidas, Columbia, and the list goes on and on. Contact us today to get your website started.
Best in Class Customer Service
Our customer service associates are available to you for any questions or concerns regarding all orders or website issues.  We ensure your satisfaction and strive to make every customer interaction a positive one.  Contact us today and let us help you sell your merchandise.